Life Update… Left The Big Apple For Capitol Hill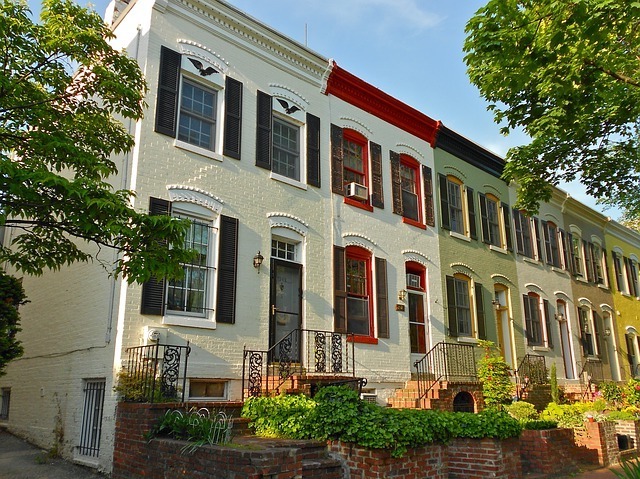 While I've loved the last 6 years as a single girl in NYC, a career opportunity opened up for me that I just couldn't refuse. So two months ago, I packed up my tiny shoebox of an apartment and called the movers. Living in DC offers many opportunities for career, social, and romantic aspects of your life. The possibilities are endless, and they may seem overwhelming at first, though I found it easy to make new friends quickly. You will likely run into people who are from all over the globe, and that certainly makes living in the DC area an exciting adventure each day. Here's what I've learned about living here so far:
IT'S CHEAPER THAN NYC, BUT STILL EXPENSIVE!
Coming to DC from NYC isn't as much of a shock as you'd think. The cost of living is a bit cheaper than living in Manhattan, but it's still relatively high. It was surprising how difficult it can be to get groceries depending on where you live in the city because most stores are way out in the suburbs.
IT'S NOT FASHION WEEK
A surprising thing about living in DC is the fashion. It's largely professional and sleek at all times. Even younger crowds make an effort to dress in business professional or formal clothing a lot of the time. The further you get away from the city, the less this becomes true. If you're hanging close to Capitol Hill though, you will be the odd one out if you choose to dress with a fashion-week vibe instead of going with the crowd. You can't go wrong with black and navy, and those colors will definitely become staples in your closet.
EXPLORING IS WORTH IT
People come to the city afraid. It happens to most people. It's understandable, but don't let that fear hold you back. DC is a bustling city with a lot to offer. The history here is incredible. Don't let minor fears hold you back from really exploring the various neighborhoods like Columbia Heights. The ritzy neighborhoods like Georgetown are interesting too, but don't limit yourself. You will regret it.
SINGLE WOMEN ARE SCIENTIFICALLY PROVEN TO BE HAPPIER IN DC
DC is considered one of the best cities for single women according to a study by Glamour magazine. The posh nature of DC lends itself to a sort of refined, feminine approach to living. There's more theater and opera and less focus on sports and Nascar. The city rests between the south and north, and that gives it a unique advantage to create a different kind of atmosphere. Maybe it's because single women move to DC to pursue education and their careers over dating. Either way, you'll have a good time.
FINDING A MAN CAN BE HARD
If you're straight, finding a single man might be hard in DC, but Forbes has narrowed down the research to help you find the neighborhood with the most statistically accurate information on what area has the most single people. Forbes claims that the Rosslyn neighborhood is the best for single men and women. The only way to really find out is to hit the bars with some friends and see who you meet.
Washington DC is a playground, and I'm so happy that I moved here. The opportunities are endless for single women looking for a change of pace. Regardless of where you end up living in the city, you're going to meet interesting people from all walks of life and have a good time doing it.